FINNLO Autark 2500 Multi Gym with Leg Press, 100 Kg STACK, German Brand
3 Year Warranty
INCLUDES 20 KG OF EXTRA WEIGHTS
Fulfills the highest demands for ergonomics and stability. Suitable for strengthening and toning of the muscular system, weight reduction and control. The Autark 2500 Multigym is equipped with all Pull and Press modules for training the whole body.

(Scroll down to ses product features)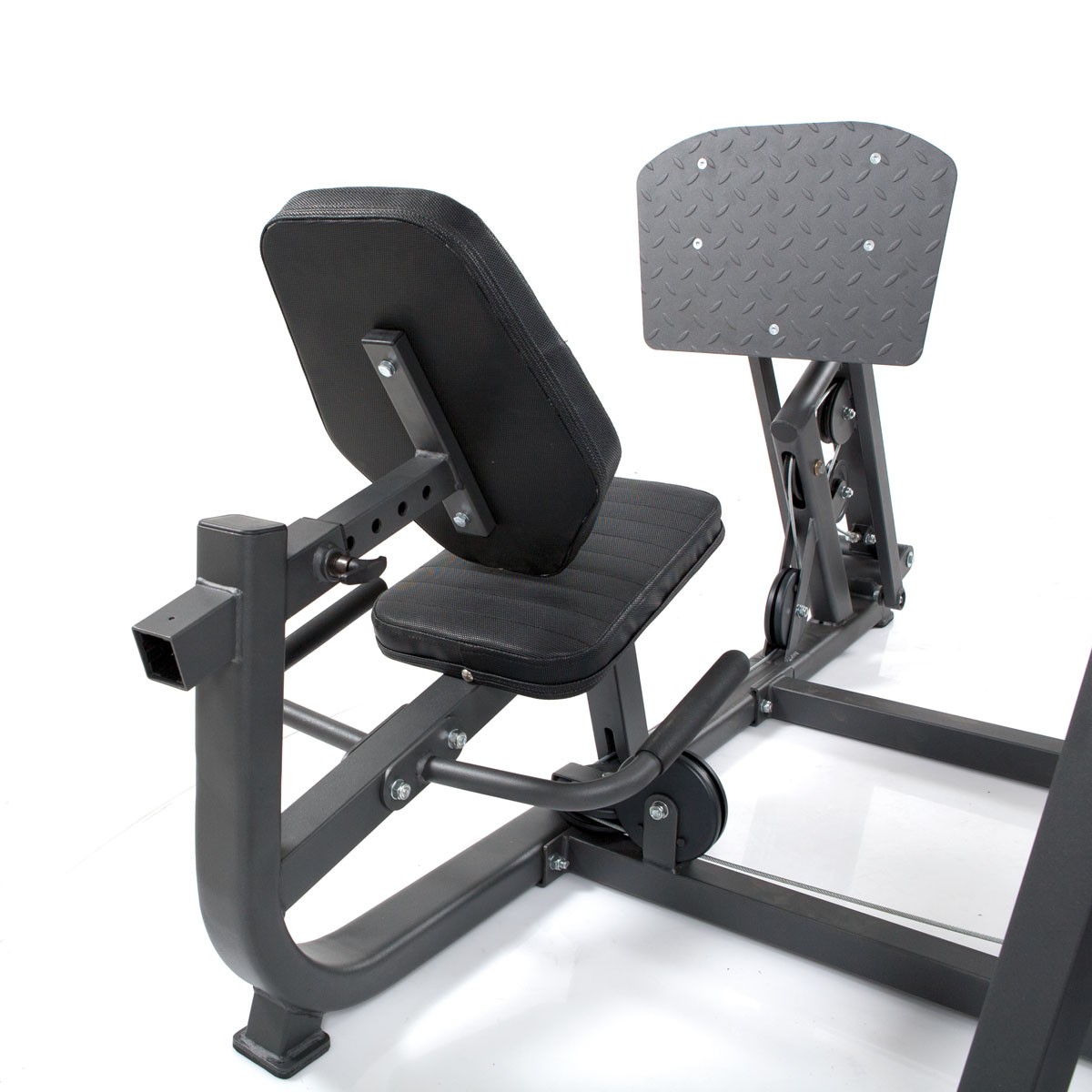 Features:
In contrast to to many other home multigym's, the Autark 2500 offers adjustment on the backrest and seat so that it can be tailored to your body shape.

The butterfly arms are five way adjustable, which enables you to train your chest muscles (extended arms) and inner chest muscles (flexed arms).

The leg curl facility can be extended so that either the anterior or posterior thigh muscles can be exercised.

The innovative and adjustable double cable pull unit provides a varied training regime for the whole body. It can be used for the upper, middle and lower pull exercises.

In contrast to many other home multigym's, the lower cable pull is situated on the side of the machine, this has the benefit of space saving and a better 'pull' due to the shorter cable pull.

Training Exercises:
Butterfly

Benchpress

Biceps

AB's

Latissimus seated

Rowing

Leg flexion seated

Leg curl seated

On side Mounted Cable Tower:
Leg flexion standing

Bilateral training

Leg Press:
Ergonomically formed

Adjustable for users up to 2.1 metres (6'10") tall

Tech Data:
Vertically Adjustable Seat

Vertically Adjustable Backrest

Weight block 80 Kg (16 plates @5 Kg)

Max. traction weight 90 Kg

Max. user weight 120 Kg (19 Stone)

Built up size: (L) 212 x (W) 220 x (H) 215 cm

Space Required: (L) 240 x (W) 300 x (H) 215 cm

Bulit up weight: 264 Kg

Made from heavy gauge steel and precisely Engineered to deliver durability and smooth operation for years to come
DELIVERED AS A 'FLAT PACK'. Some final assembly required - full instructions included
For delivery to other UK Islands, please contacts us for details.
RRP: £1999.99
From £1,779.00