HAMMER COBRA Sculling Rowing Machine, German Brand
2 Year Warranty
Don't confuse other cheaply made machines with this superior rower.

(Scroll down to see product features)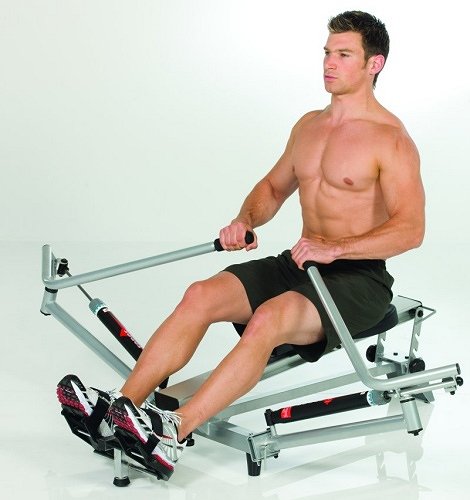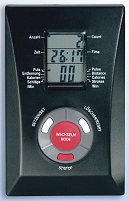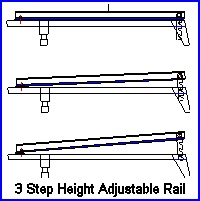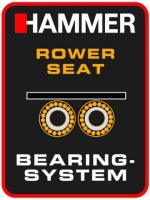 Features:
Aluminium frame

12 resistances directly adjustable at the cylinders

3-positon height adjustable aluminum-rail for even more intensive exercising
On-board computer for easy reading of the training data and a safe pulse measurement during the rowing exercise

Movable and adjustable foot plates with straps

Upgraded ball bearing rollers for comfort saddle

Foldable space saving design (side arms fold in to rail)
Computer:
Displays time, strokes, distance, calorie consumption, pulse and stroke frequency/min.

Seat mounted (world wide patent)

Individual user settings: training distance, calorie consumption and rowing strokes
Assembling and training instruction included.

GS approved (considerably superior quality certification than CE alone)

Max. user weight 120 kg (19 Stone)
Weights and Measures:
Box weight: 24 Kg

Machine weight: 21 Kg

Box Size: (L) 109 (W) 54 (H) 17 cm

Assembled Size: (L) 125/150 (W) 166 (H) 44-50 cm

Size Folded: (L) 125 (W) 57 (H) 44 cm
Made from heavy gauge materials and precisely Engineered to deliver durability and smooth operation for years to come
DELIVERED AS A 'FLAT PACK'. Requiring some final assembly. Full instructions are included
For delivery to other UK Islands, please contacts us for details.
RRP: £399.99
From £279.00