Hammer California XP Multi Gym, German Brand
2 Year Warranty

The classic home multi gym from HAMMER with resistance up to 120 Kg

Intensely work all your muscles with various exercises such as butterfly, bench press, latissimus pull and leg curl.

GS, TUV AND CE certified to German production standards (considerably superior quality certification to CE alone)

Solid steel tube construction 50 x 50 mm, with scratch resistant powder coating.

(Scroll down to see product features)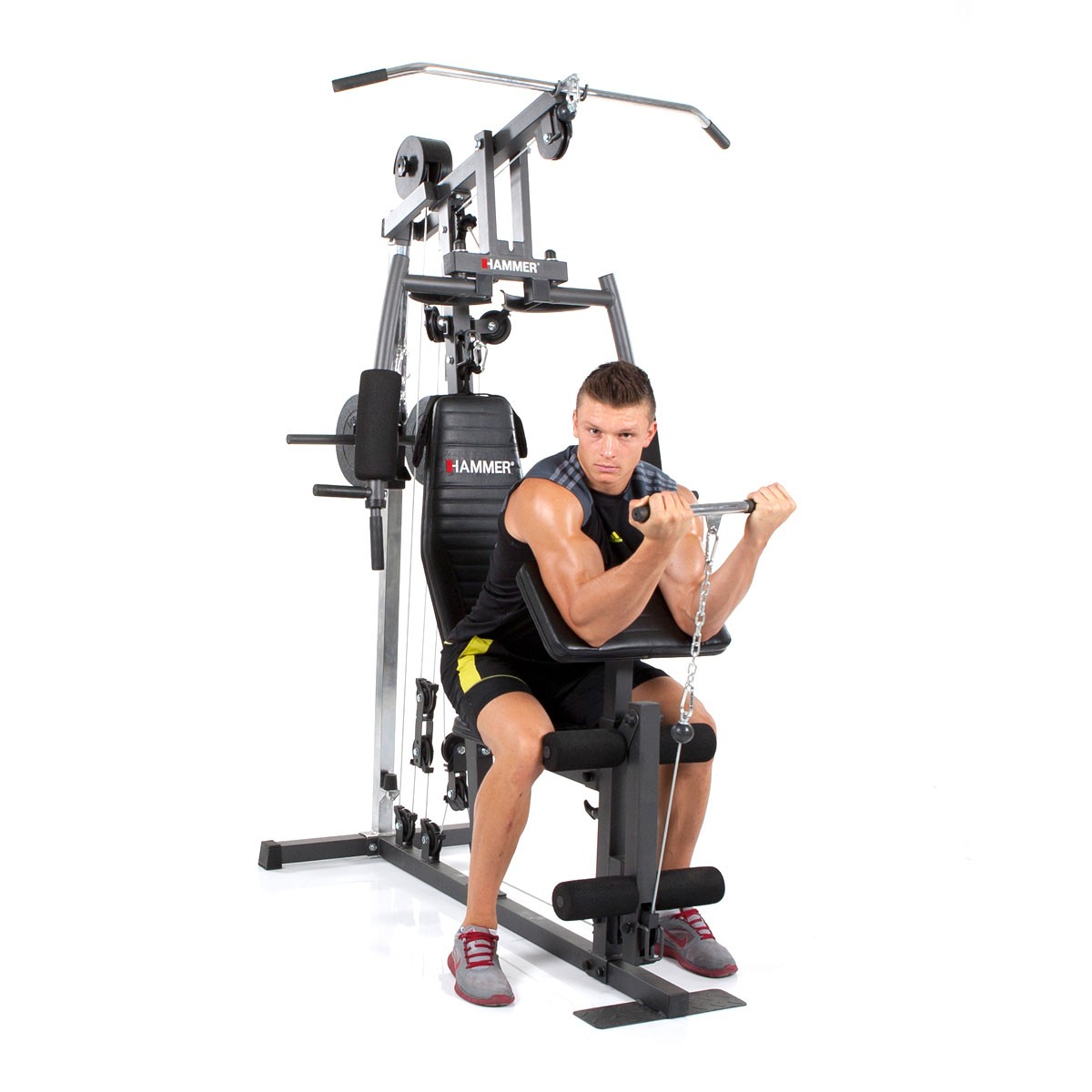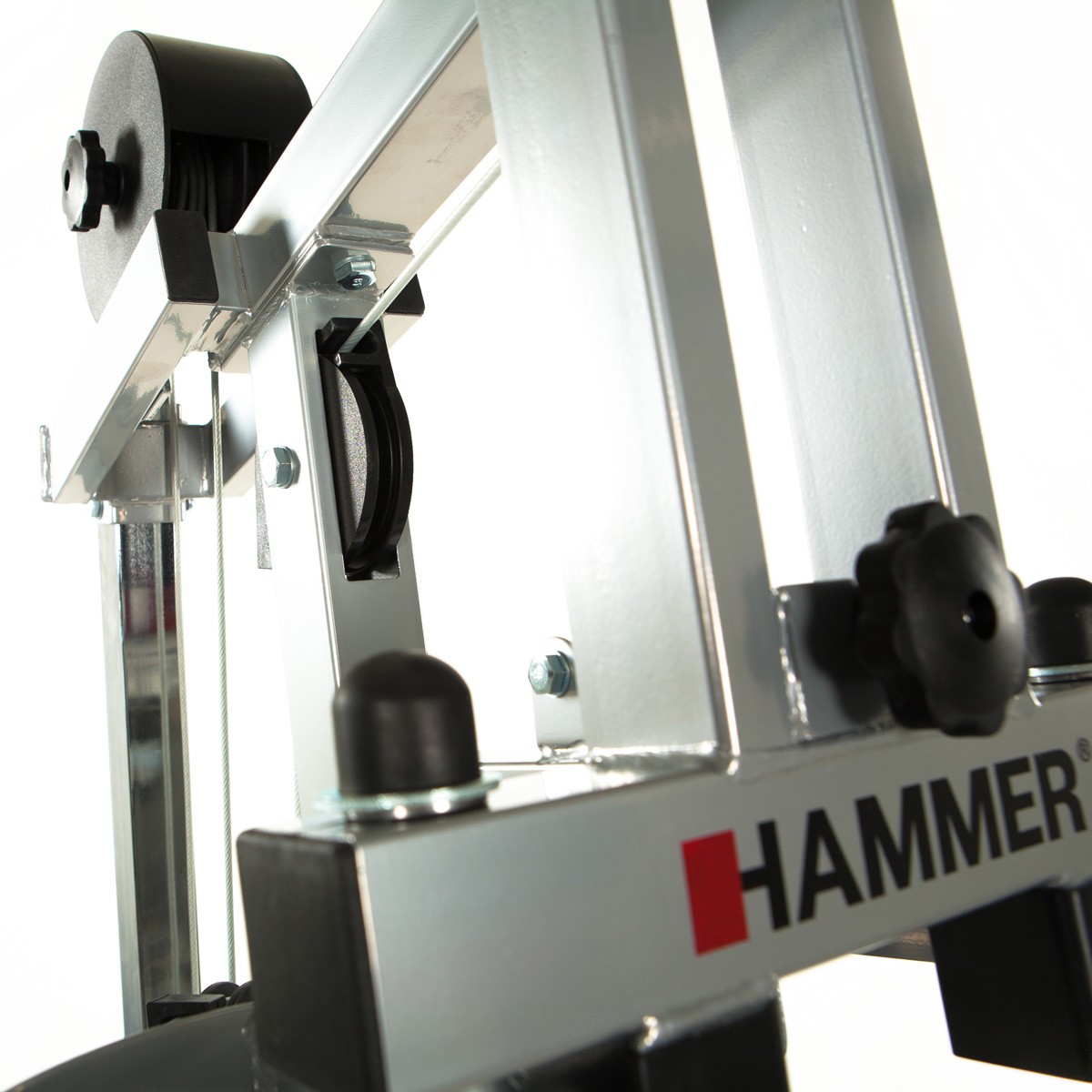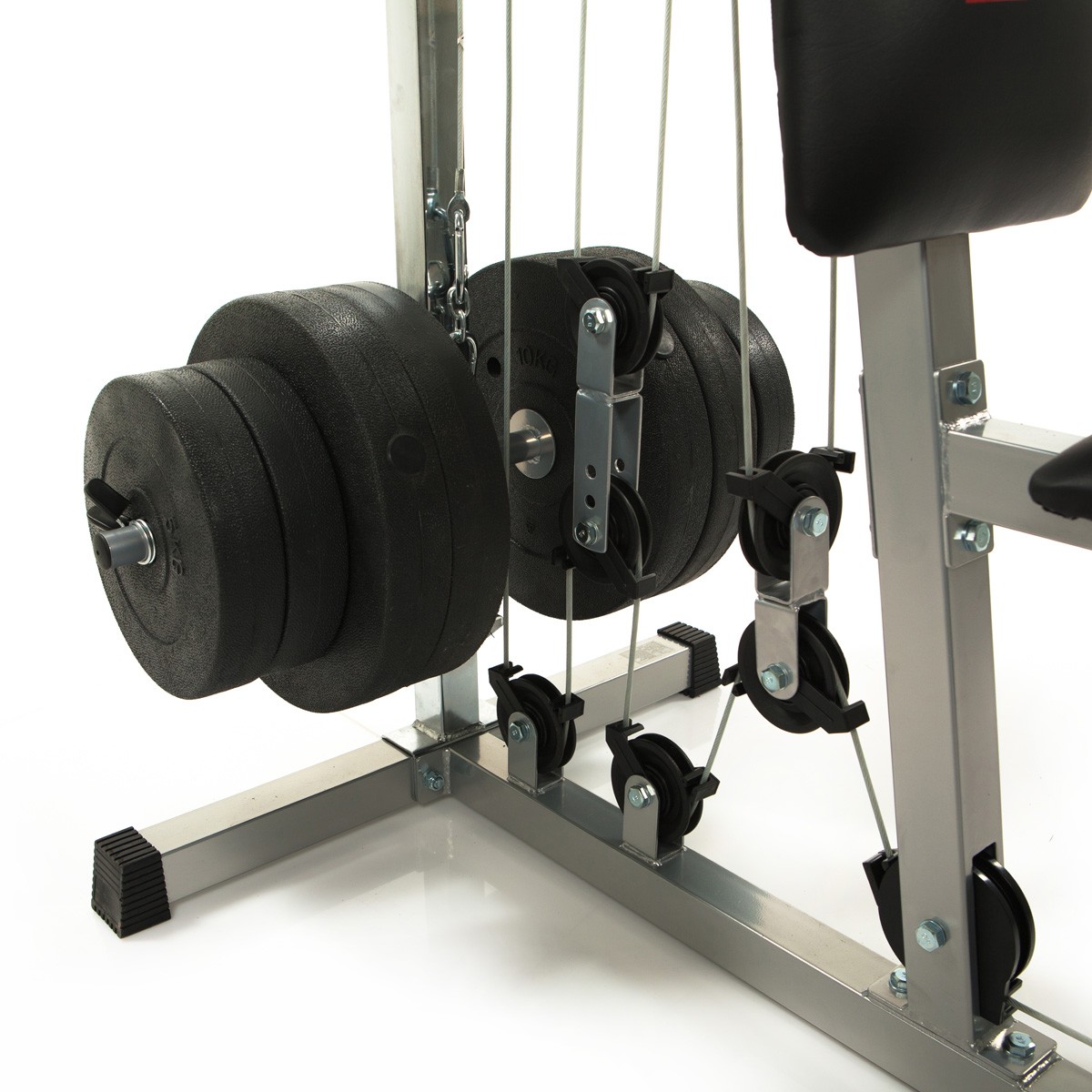 Features:
Bench press and butterfly up to 100 Kg

60 Kg cement weigth discs included (4 x 10 Kg, 4 x 5 Kg) Ø 30mm bore hole

Weight doubling system to give up to ca. 120 Kg resistance

Premium back cushion (50mm) with lordose support

50 x 50 mm steel tube construction with scratch-resistant powder coating

High quality comfortable curl-pult (60 x 40 cm)

Curl-pult height adjustable, 6 positions

Metal foot plate for standing curl exercises

Latissimus and triceps bar

Chromed guiding rails for smooth running
Exercises:
Butterfly

Bench press

Latissimus pull

Leg-curl

Arm-curl

Rowing and many more
Specification:
Maximum resistance ca. 120 Kg

Built-up size: (L) 189 x (W) 111 x (H) 201 cm

Built-up weight: 111 Kg

Max. user weight: 120 Kg

Colour: anthracite/black
Made from heavy gauge steel and precisely engineered to deliver durability and smooth operation for years to come

DELIVERED AS A 'FLAT PACK'. Requiring some final assembly. Full instructions are included
For delivery to other UK Islands, please contacts us for details.
RRP: £649
From £489.00